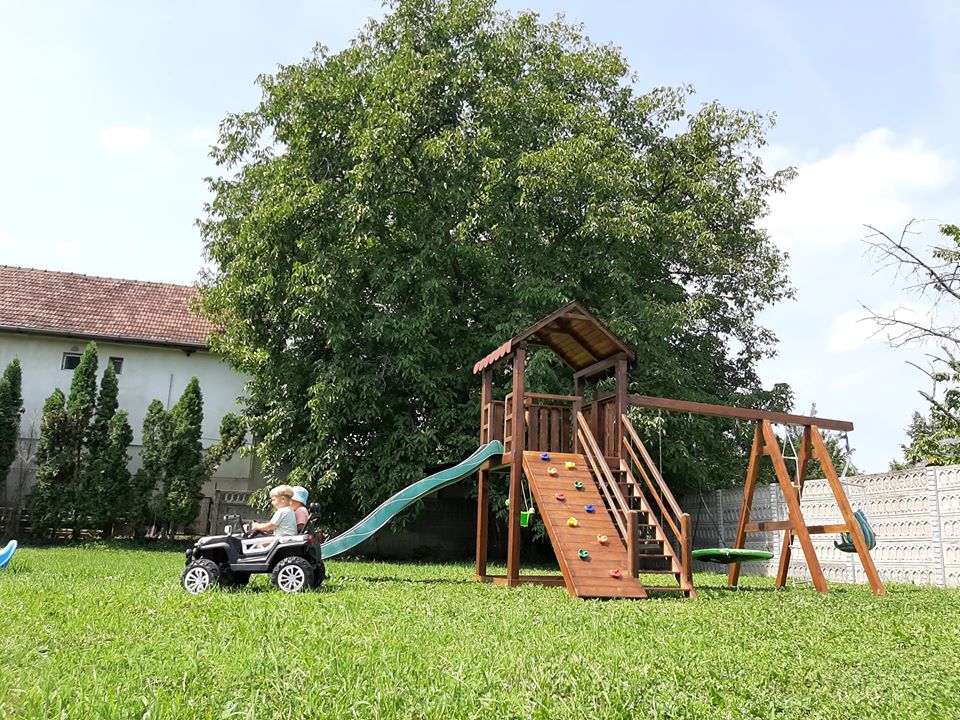 Playground for children
It is important for us that the little ones spend an unforgettable stay. That's why we created a little corner of heaven so that they will always remember us fondly.
The kids have available a large garden, away from cars, where they will find swings, a slide, a sand pit and a trampoline, excellent activities for children to burn off their energy.
---
Pachete și oferte speciale
25 June 2020
Our welcoming restaurant with a unique design is available for events up to 25 people. For larger groups, when weather allows, we organize events in the garden. Contact
16 July 2018
Villa Venus ***** can organize airport transfer for its clients. To schedule this service, please call us at +40-254-212.243, or in write us at address reservations@villa-venus.ro
23 May 2018
Vă rugăm să citiți cu atenție informațiile care urmează: Pentru a respecta cerințele stabilite în Directiva "e-Intimitate" a UE din 26
Ce spun clienții noștri
Mic dejun bogat si interesant. Camerele spatioase, patul confortabil.

Irina

Nagyon jól éreztük magunkat. Köszönünk mindent!

Evelin & Zitu

Great location ... I'll be back. Great place, people, location !!! I'll be back soon. Miruna

Miruna

GREAT !!!

Marta Bella

Atmosfera calda, prietenoasa. Răsfățul este la el acasă. Micul dejun regesc. Cazarea, serviciile ireproșabile. M-am simțit alintata, răsfățata și de ce nu un pic un pic in epoca victoriana😏 Este genul de locație in care m-as întoarce oricând. Abia astept sa mă întorc. Camera 103 de vis. Felicitări !!!!!

Gabi

Oameni simpatici, calzi și primitori, atmosferă familială, o grădină foarte bine organizată și relaxantă, mic dejun excelent.

Dan